From the Lighthouse is a literary podcast published out of the Department of English at Macquarie University. Your hosts Dr Stephanie Russo and Dr Michelle Hamadache love to talk about anything to do with books, from the latest bestsellers and prize-winners, film and television adaptations of books to bookish news. Join us as we chat all things literary. For more information visit the MQ English Department webpage at www.engl.mq.edu.au
Episodes
Wednesday May 08, 2019
Wednesday May 08, 2019
How are Indigenous people represented in Australian children's literature? Xu Daozhi joins Stephanie to discuss her book Indigenous Cultural Capital: Postcolonial Narratives in Australian Children's Literature, which explores this very subject.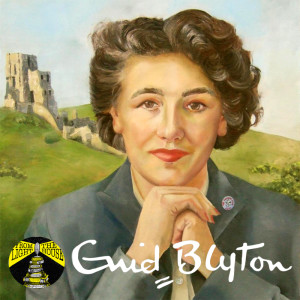 Wednesday Feb 06, 2019
Wednesday Feb 06, 2019
Enid Blyton was a part of many childhoods, as the author of such classics as The Enchanted Forest, the Famous Five and the Naughtiest Girl in the School series. However, in recent years she's come under increasing scrutiny for the racism and sexism apparent in many of her stories. This week, Stephanie and Lee discuss school stories, food, women, and all things Blyton.